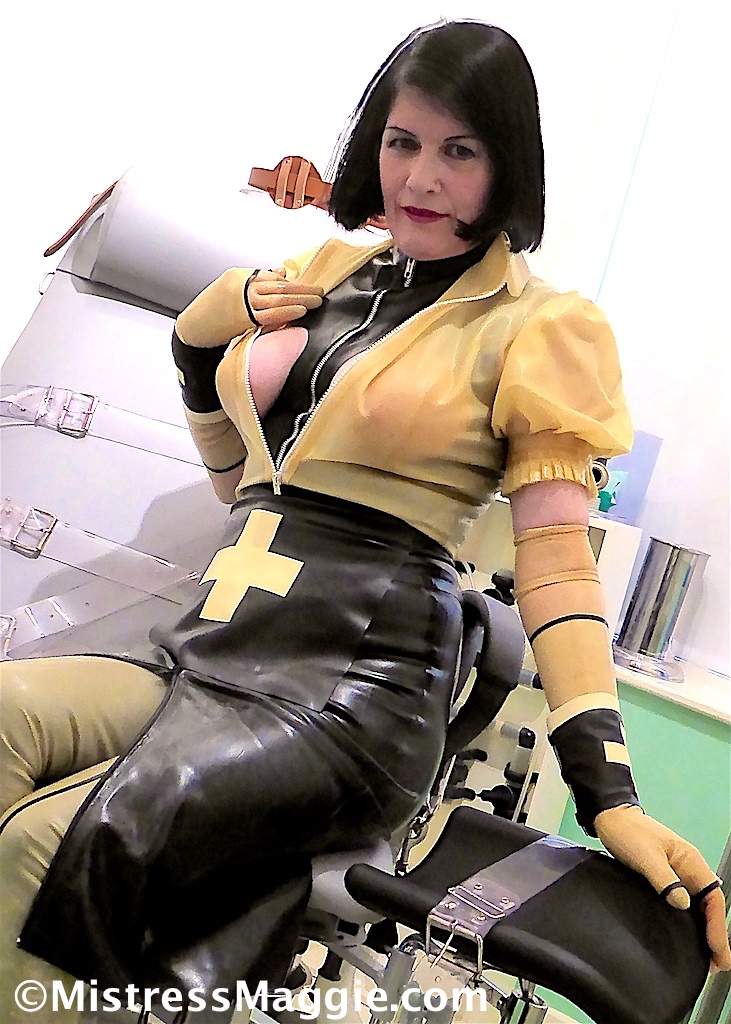 Hi, Mistress Maggie here, keeping you up to date with my latest site updates. 
In light of the forthcoming age verification laws, I have redesigned my website from scratch to eliminate explicit content.
My new 'MISTRESS MAGGIE' website has now been relaunched –
Expect brand new content along with a lot more information on the medical play and bondage subjects I specialise in.